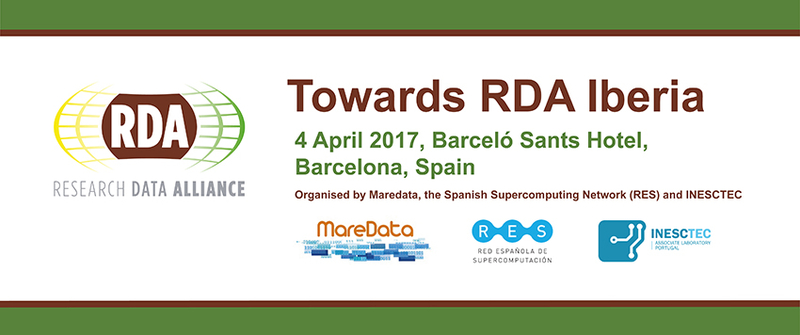 The event "Towards RDA Iberia" will be held the 4th April 2017 from 12:30h to 16:30h.
This workshop aims to lay the foundations for the creation of RDA-Iberia, a branch of RDA similar to other national/regional organizations that are being set up in several European countries. It is co-organized by The Spanish Supercomputing Network (RES), Maredata (a Spanish network about Open Research Data) and INESC TEC - University of Porto.
More information in the website of the event.
REGISTRATION CLOSES: 31 MARCH 23.59H (CET)