Scientific Output (2015)
Publishing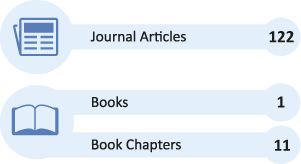 Conferences & Workshops
Education
The work carried out by the scientists at BSC-CNS resulted in some 134 journal, book and book chapter publications, 193 key conference presentations, and 17 PhD theses. Additionally, BSC-CNS researchers presented numerous workshops at both national and international levels, and the Centre hosted a number of key international events.
People
During 2015, some 617 people (staff and visiting researchers) performed research or provided support at BSC-CNS, with over 53 countries represented.
World Map of Countries of Origin
The chart below shows a snapshot of the sources of financing for the 475 staff contracted or ascribed to BSC-CNS as at 31st December 2016. The vast majority of BSC-CNS staff are funded by competitive projects or prestigious personal fellowships such as ICREA, Marie Curie, Ramón y Cajal, and many others.
Funding
Services to the Scientific Community