PATC Course: Earth Sciences Simulation Environments
Date: 11/Dec/2014 Time: 09:00 - 12/Dec/2014 Time: 18:30
Place:
The course will take place in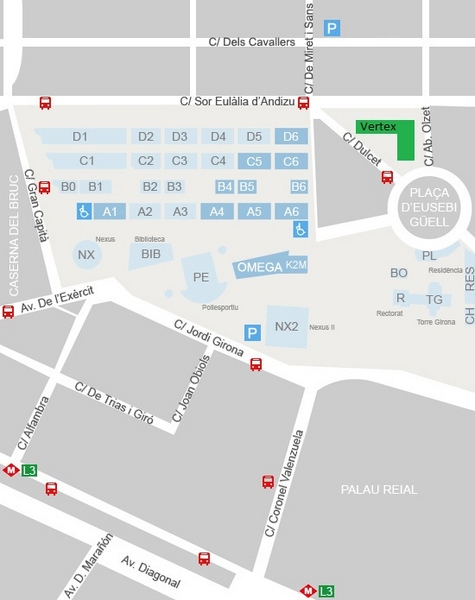 Barcelona Supercomputing Centre,
within the UPC Campus Nord premises.

Room VS 208, Vertex building - green on the map.
Target group: Level: for trainees with some theoretical and practical knowledge Prerequisites: At least University degree in progress on Earth Sciences, Computer Sciences or related area Basic knowledge of UNIX Knowledge of C, FORTRAN, MPI or openMP is recommended Knowledge of Earth Sciences data formats is recommended (grib, netcdf, hdf,…)
Cost: There is no registration fee. The attendees would need to cover the expenses for travel, accommodation and meals.
Primary tabs
Day 1 / Session 1
9am – 11am Introduction to Earth Sciences modeling
11:30am – 1pm Introduction to the HPC environment applied to Earth Sciences applications

Day 1 / Session 2
2pm – 3:30pm HPC environment tutorial (filesystem handle, compilation, job submission and monitoring)
4pm – 6pm Application cases: WRF, CMAQ, WAM,… models
Models hands-on

Day 2 / Session 3
9am – 11am Visualization packages (ncview, panoply, grads, ncl, visit)
11:30am – 1pm Visualization Hands-on

Day 2 / Session 4
2pm – 6pm Free hands-on